With the whole depression post I did and the days-long rant on gender relations I've been involved in on the Scribophile forums, I figured this Sacred Sunday should be a little more, well… peppy.
I'm not a peppy person, but I consider myself to be more optimist than pessimist. Therefore, I'd like to share with you a few small things I've discovered and created to help me be a happier person.
Well, there's this article I saved a while back. I have tried to incorporate some of the philosophies mentioned in it, like focusing on one good thing about a day if I feel down for some stupid reason.
But with clinical depression, it's a struggle. I would be lying if I said it wasn't a struggle. But I'd also be lying if I said the struggle wasn't worth it. It's worth it to believe there's good in the world. It's worth it to search for happiness, even if the journey takes you all day (or your entire life).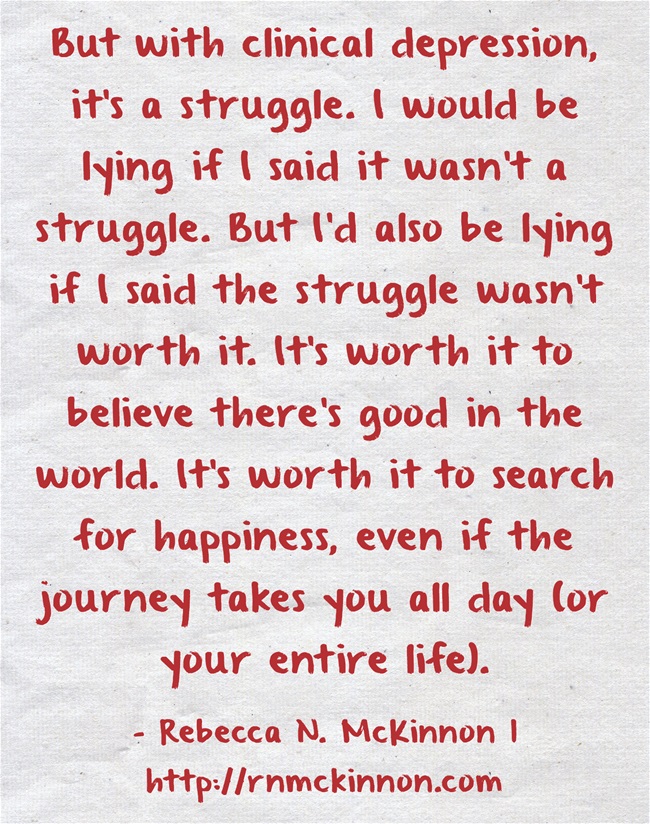 My friends are like family to me, so I made a collaborative, "Let's all be more positive!" endeavor on Pinterest a while back. I called it the Be Grateful Project, and my friends and I post quotes onto it that we feel can lift each other up. With so much negativity on other social media sites, this little board is a safe space on the Internet for me to go to when I need it. I hope it's that way for my friends as well.
If you'd like to join the board and I haven't already invited you, please ask me for an invite in the comments. The more, the merrier. You get joy from giving it. You find happiness when caring for others' happiness as well. It's okay to be selfish every once in a while, but life is not just about what you decide to share with the world, it's also about who you decide to share the world with.