"[T]he 50 States Reading Challenge is still happening…I have six weeks left in the year to read 17 books. That's a little over two books per week, which is totally doable." – update on Nov 11, 2015
Yeah, that thing I thought was oh so "totally doable" was not done. Oh well. This post serves as an update to say I didn't finish the 50 States Reading Challenge in two years (my original goal), but I am so close to finishing it I can taste it. Here's my current map: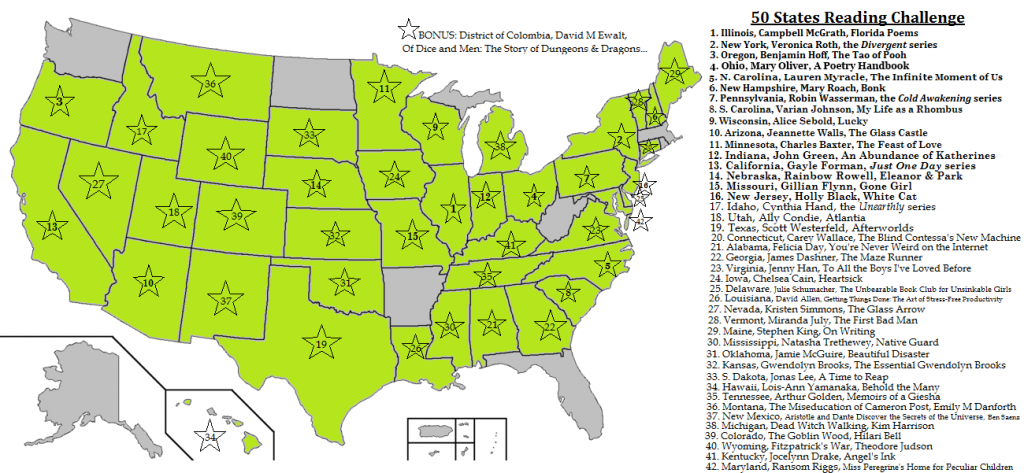 An update on more recent things:
Since last post, I've submitted that poetry chapbook to the competition I had mentioned. I've also done a lot of critiques on Scribophile. I've also reached out to a few close friends over the phone. I think those conversations did a lot to still my all-over-the-place mind. But I'm still not 100% because I managed to forget to post this on Sunday even though I wrote it on Saturday (whoops). I'm consistently productive but still struggling to find the calm in the storm, so to speak. So, sorry to produce yet another not-so-interesting blog. I'm just having to tell myself I'm proud of myself for showing up to blog again even though my mental attention is focused elsewhere.