…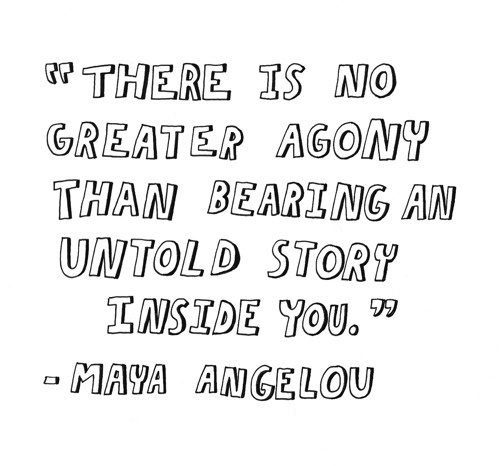 Some days it is so difficult to write that I hate myself for starting a blog.
There. I said it.
I found that prior quote on Pinterest. I had to start there for inspiration tonight because I looked inward, as I usually do on Sundays, and found nothing. The silence of an empty bowl. Question marks and unattached phrases.
I get like this sometimes. I've been like this all week. It's not you, it's me.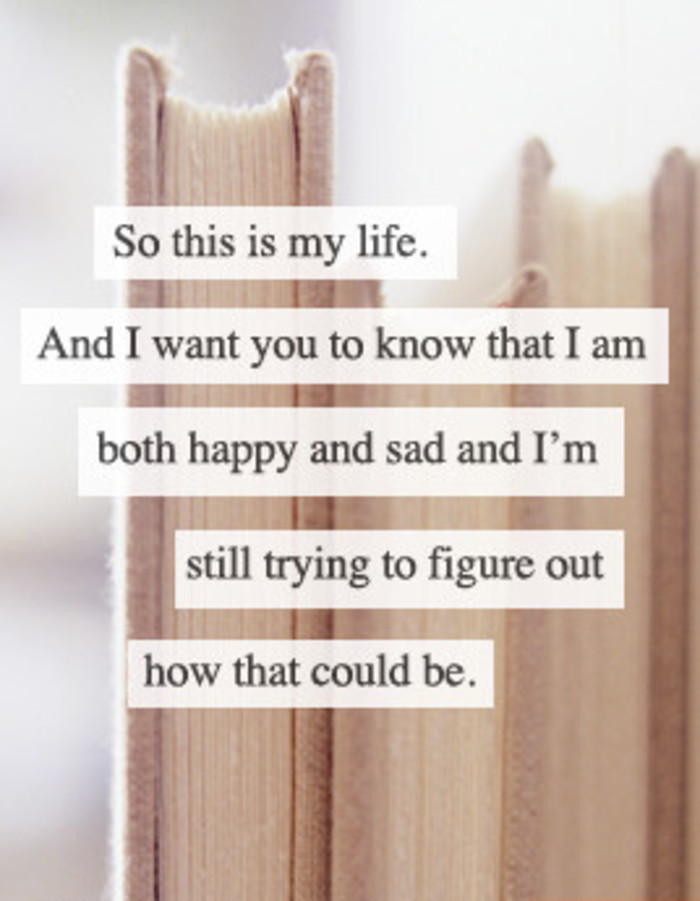 I re-watched "The Perks of Being a Wallflower" for the third time last night with one my closest, dearest friends who'd visited for the weekend. We'd read the book in high school, almost a decade ago, back when we'd just began creating infinite memories together. I knew before we even started that the movie would make us cry from a mix of nostalgia and shared understanding. Sure enough, our tears began together–after a spoken line that had become our unspoken motto throughout high school, college, and into the real world:
"You can't choose where you come from, but you can choose where you'll go from there."
Well, I've been going alright. This is where my current state of motion has landed me: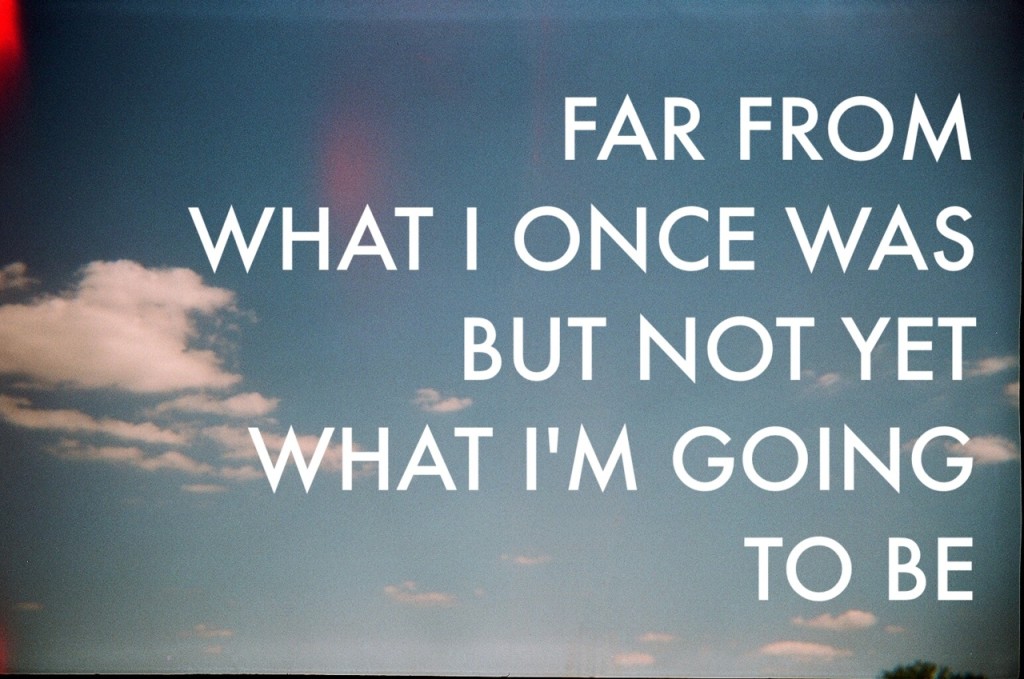 It's an uncomfortable place to be, no doubt. I'm sure many of you are in it as well. I wrote in my personal journal recently about this place… this place that owns both physical and emotional territory in my life. This in-between place. I am exposing myself to new people and environments. I am learning not to waste my time on fruitless activities. I am trying so hard to read, watch, and generally consume more artfully inspired creations, but there is never enough time in the week for all I wish to be inspired by and never enough energy left in my body for the consumption of more challenging material. My writing is getting better every day, but it is not good enough for my tastes.
I am staring at the gap between who I am and who I want to be. I've written about this one before, in my Austin Kleon review. I found a video on Pinterest the other day that describes this gap as related to the creative process:
According to Topher, I am endlessly hard on myself. It's stressful as hell, but who's to say something's wrong that achieves results? I know it is only because of my awareness of my own disappointment with self that I have gotten this far. And I won't give up. I am like Annie, which is cool.
"You expect everybody to be better than who they are, and you expect yourself to be better than everyone."