I've been reading fast like a banshee (is that even a good simile?) since last update and am proud to say I'm taking this 50 States Reading Challenge thing quite seriously. Back when I first went on about doing this crap in two years' time, I had no idea what a challenge it was actually going to be. I was basically reading whatever books I wanted to hoping they'd be able to fit on the list.
So I realized there's only 3 months left for me to actually do this thing and, when I did the math, I went from knowing I was behind to holy crap knowing I was waaaay behind. Like I always do at the last minute, I pulled myself up by my bootstraps and made a schedule/to-do list.
I'm so fancy (you already know).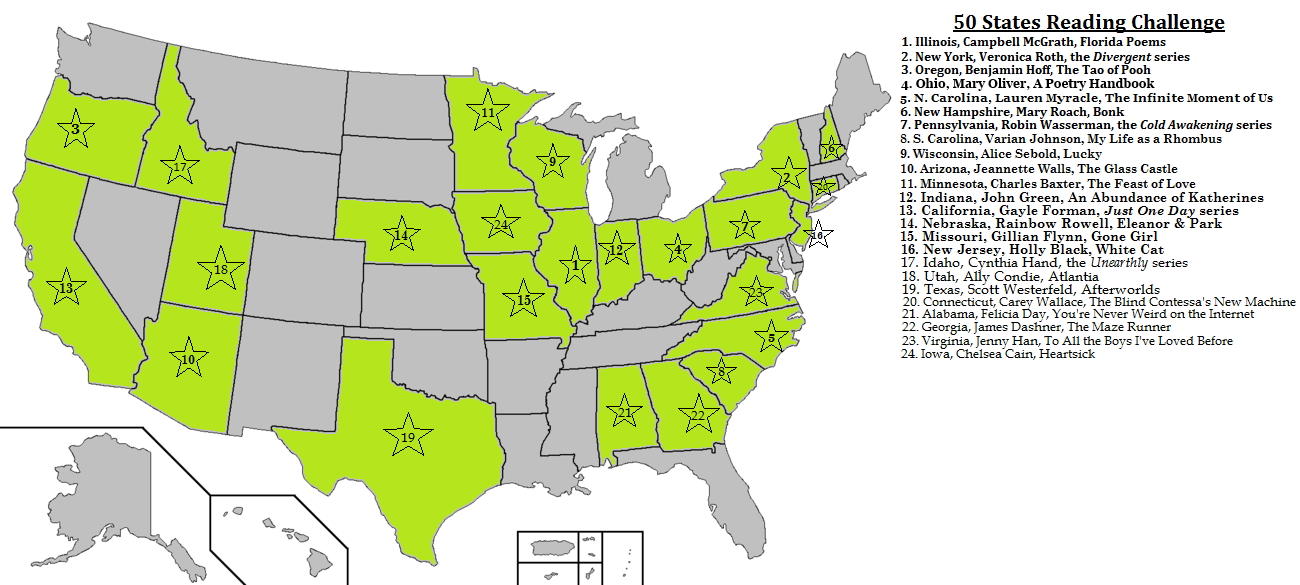 I have two books I've already started that are on the reading schedule for finishing today so those aren't included on the map yet BUT, with those in mind, I've reached my halfway point. Only 25 more states to go (in 3 months, eeeee). Wish me luck.
Until Wednesday,
Rebecca
P.S.: I re-wrote my prior review of Lucky by Alice Sebold. I know I said I wasn't reviewing anymore (I'm not, really), but I came across the review I'd written last year and disagreed with myself so vehemently that I updated it.