Told you I'd catch up today. My therapist is helping me with the concept of follow through and keeping the promises one makes to oneself as a way to boost the self-love one feels. That's a mouthful. What I'm trying to say is, I feel good when I do the stuff I say I'm gonna do. So here's the rest of my book reviews. Finally all caught up.
1.) This Star Won't Go Out: The Life & Words of Esther Grace Earl by Esther Earl with Lori and Wayne Earl
2.) Isla and the Happily Ever After by Stephanie Perkins
3.) The Madness Underneath (Shades of London #2) by Maureen Johnson
4.) Just One Day by Gayle Forman
Here be another update on the 50 States Reading Challenge that I introduced in this post: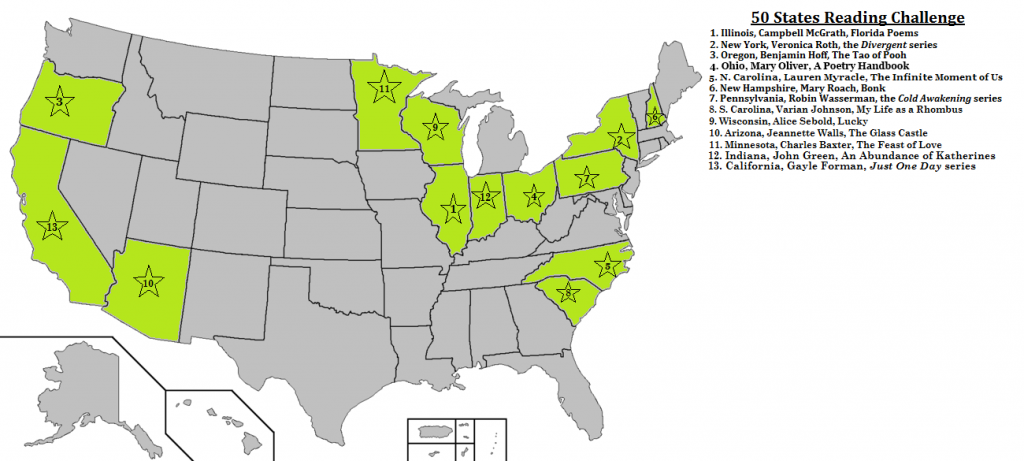 13 out of 50 completed is 26% done, which means I'm not on track to finish in two years like I'd originally planned. I should be at at least 50% by now. This means I've gotta start scheming about new authors in advance to meet my deadline. What authors do you guys recommend? They've gotta be 1.) born in the US and 2.) born in a state I haven't already completed. Help me out!