This evening's Sacred Sunday is short for a good reason; I've been busy: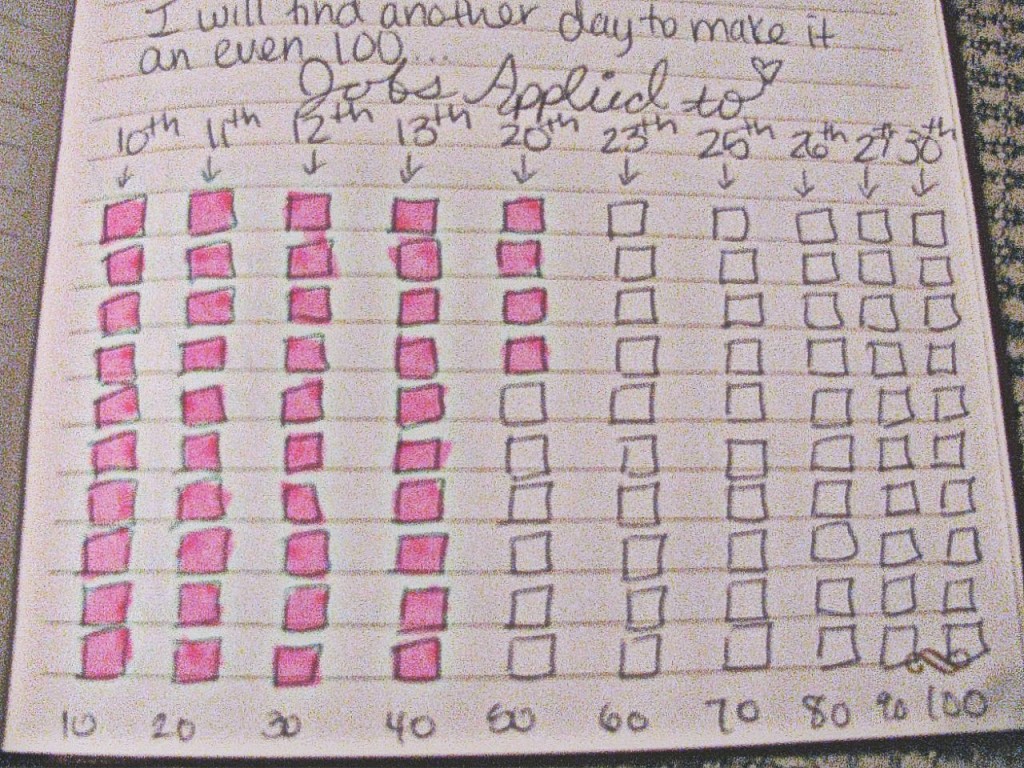 Yes, that's my IRL journal. No, I'm not sharing the meaning of life with you (not yet, at least). I started a productivity calendar (I stole the idea from Austin Kleon, who stole the idea from Jessica Abel. Explanation here). The numbers on the top represent various dates of the current month, July. The numbers on the bottom (as well as the total number of squares) represent the number of full-time Orlando jobs I've applied to (If you didn't already know, I'm searching for full-time work in Orlando so I can freelance and write on the side without stressing about the bills). If this calendar works out (as it seems on the way to doing), I'll have applied to 100 gigs by the time we've moved. Neat-o!
I would've aimed for more but we'll be driving to Orlando tomorrow to look at possible rentals until Wednesday night, when we'll be picking up one of our besties from the airport. The next two weeks will be full of fun, stress, freelance tutoring, moving boxes, and special (or not-so-special) goodbyes.
The good news! is that I'm actually exceeding my own deadlines with the help of this calendar as well as CareerBuilder (no, they're not paying me to write that, and yes, I am sincerely recommending it).
"That's it?" you ask. "Don't you usually pen 1,500 words per post, spanning a variety of complex emotional and philosophical topics?" Well, yes reader, yes I usually do. How acute of your senses to have noticed. Remain watchful in the next few days. I've drafted up something that I didn't find the time to post last week, so it'll be coming to you (in my opinion) late but (technically) early. Congratulations!